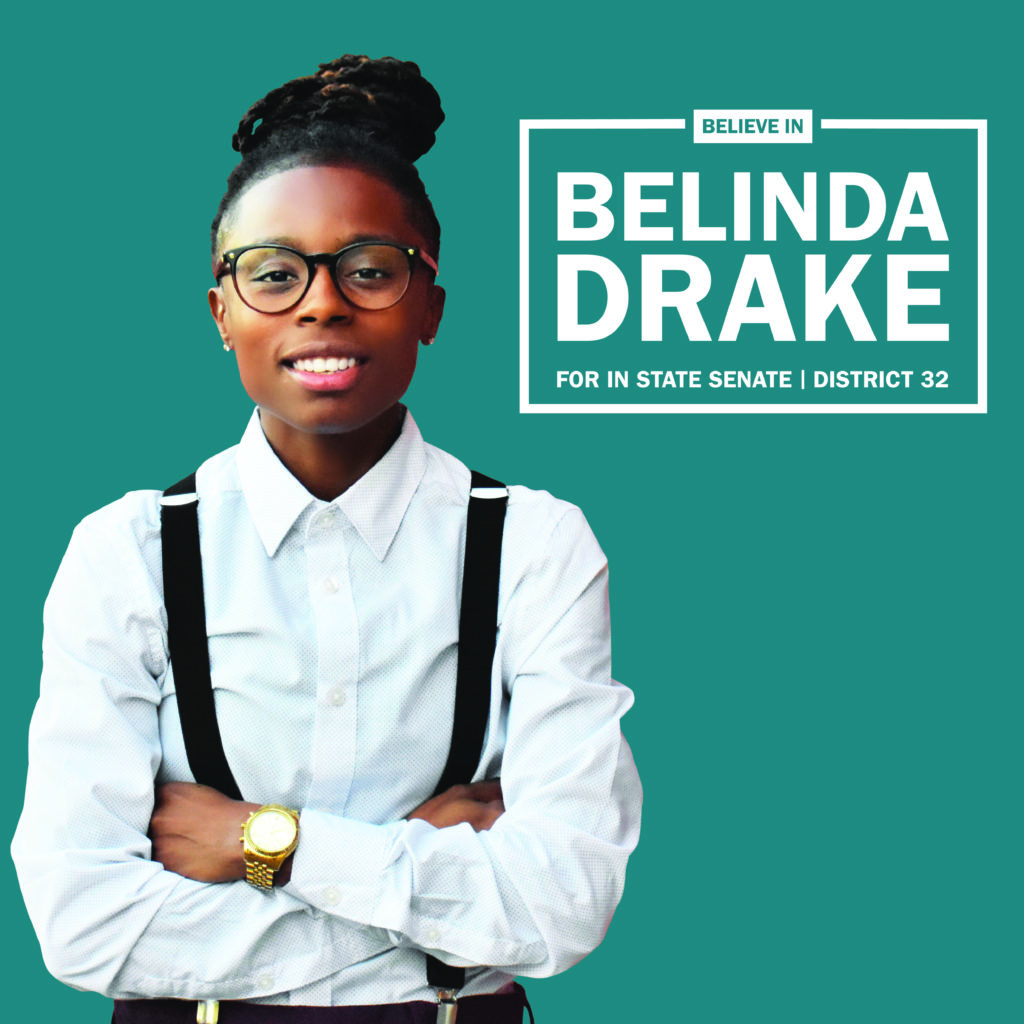 Believe In Belinda For IN State Senate - And A Better LIFE* For All Hoosiers.
Don't miss out! Sign up for campaign updates.
Fighting for progress in indiana.
Belinda Drake is a Progressive Democratic candidate for Indiana State Senate District 32. Committed to putting people and policies over politics, Belinda will represent and serve her communities with a bold and inclusive vision to bring about positive change and progress for the people of Senate District 32 – and for all Hoosiers.
Belinda believes in us. She believes that when we all come together as a team, we win. That's why she's passionate about bringing together the various communities that she belongs to, and that make up State Senate 32, to build a local government that works for all of us.
Belinda Believes in a Better LIFE* for All of IN
Legalization and decriminalization of marijuana in Indiana.
Improved common-sense gun regulation to protect our youth and communities from preventable deaths by gun violence.
Fair and inclusive state policies to strengthen our democracy and ensure our government works for ALL Hoosiers.
Equitable education and economic stability for all.
None of this platform will be possible without environmental & climate Justice. We can't have social justice in a future without a planet that's livable. Environmental and climate justice are the foundation of this platform, just as they are the foundation of all life on earth.
This is a campaign for the people, and we can't do this without you. The campaign team is actively recruiting volunteers for everything from phone banking and canvassing, to event organizing, graphic design, and social media help. 
If you want to help but aren't sure what you can do, please reach out! Check out our Volunteer page and contact us to see all the ways you can make a difference.
What we've accomplished together so far
HELP BELINDA ACHIEVE HER VISION for Indiana
Make a Campaign Contribution